EB-5 INTRODUCTION
The Employment Based 5th Preference (EB-5) category is for foreign nationals who make qualifying capital investments into new U.S. commercial enterprises. The new commercial enterprise must create at least 10 full-time permanent jobs for U.S. workers. The current minimum capital requirement for an EB-5 investment is $500,000 (targeted employment area) or $1,000,000 (non-targeted employment area).
OUR EB-5 PROJECT EXPERIENCE
American Life Regional Center
901 West Olympic LP
(LA Marriott project)
1501 1st Ave S, LP
1531 Utah Ave S, LP
4746 Ohio Ave S, LP
255 South King St., LP
California Military Base Exports Regional Center
California Pacific Group Regional Center
Green Card Fund Regional Center
Casa Grande Charter Schools Investment, LP
Hawaii Regional Center
Hawaii Regional Center II, LP (Sopogy project)
Invest LA Regional Center
Park Place EB5 Phases I and II, LP
Jay Peak Regional Center
Jay Peak Hotel Suites Phase II, LP
Los Angeles Regional Center
Los Angeles Regional Center II, LP
M&D Regional Center
Plaza Mexico
The Source
One West Green
PIDC Regional Center
PIDC Regional Center XV, LP
PIDC Regional Center XVI, LP
PIDC Regional Center XVII, LP
Sunbelt EB-5 Regional Center
Princeton Baptist Medical Center/BHS-Princeton LP
Meet the Attorney
Fredrick W. Voigtmann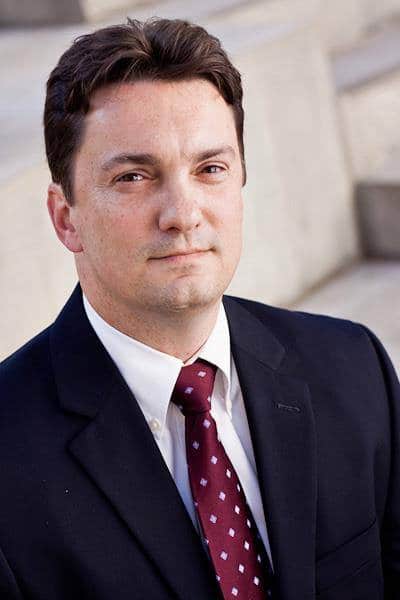 CONTACT US
Our staff is fluent in Mandarin, Tagalog, and Spanish. We have two offices in Los Angeles and work with service providers in Beijing, Shanghai, and Taipei.
Latest Reviews for Law Office of Fred Voigtmann, PC
Fred Voightmann and his team did a fantastic job on my case, first with a green card, then got me full citizenship. I could not recommend more. Super professional, and exceeded all expectations. I could not be happier.
We Came as a Refferal in regards to a case for a family member . We are very please with how informative and honest Fred is .
Will defiantly recommend him with investment naturalization claims .
Fred helped me with the process of receiving my green card. Working with Fred and his professional team was easy and stress-free. They answered all my questions, put together necessary forms and even found a translation agency for all the documents, needed for the process. Without Fred's help and guidance I would never be able to figure it out by myself.
Fred is top professional, I highly recommend working with him or al least getting his consultation. He knows how to get things done.
I would like to share my EB-5 experience.
This week, I received my I-829 approval and my 10-year Green Card from my EB-5 Investment.
I feel very fortunate to have been working with the Law Office of Fred Voigtmann and partnership with American Life Inc, when so many other aspiring Visa and Green card applicants have entered into less successful arrangements. With the help of my immigration attorney Mr. Voigtmann, I was able to chose the right regional center, which in the end I became a Permanent Resident of the United States. I am looking forward to apply for my U.S. Citizenship in December of this year.
I am very happy that everything has turned so successfully. It has been an amazing and life changing experience to work with, Fred and his Law Office since day one of my EB-5 investment in 2009.
I would highly recommend the Law Office of Fred Voigtmann and his expertise in everything immigration and EB-5 related, and also American Life Inc for your go to succesful EB-5 investment.
THANK YOU for being such a special part of my life and assisting me on my way to become a U.S. Citizen. I couldn't do without YOUR help!